Here you will find out how the Math Salamanders all started way back in April 2010, and how it has changed my life.
You can also see exactly how my e-business venture got underway and explore your own creative potential to build yourself a successful business further down the page.
Hi! I'm Crispin and this page is all about my story and how Math-Salamanders.com started out.
I have been (and am proud to be) an elementary-age teacher for the last 20 years...it has been a long and interesting journey!
For a long time now, I had decided I needed a change in my life. Don't get me wrong - I really enjoy teaching the children I work with and being in the classroom is definitely the best part of my job.
However, for a while now I have felt that I needed something different in my life to keep me stimulated and to develop a whole different skill set to those that I had been using for the past 20 years.
That something I found in April 2010.
In April 2010, one of my friends put me onto SBI! - Solo Build It - a company who can help you to build a successful e-business. My friend had been using SBI! successfully for many years, and was making a very good living out of her websites.
I talked to her about it, and she convinced me that SBI! would be a great way for me to earn some extra money, and just as importantly, to give me something new and different that I could do in my life.
During the Easter holidays of 2010, I went ahead and signed up for a year of SBI! and paid my subscription fee.
Now there may be a lot of you out there who are thinking that this is a lot of money to pay for a company to host a website you are going to create. And it would be if that was all SBI! does. But you get far, far more for your money than that - you get a simple how-to-do-it step by step guide to building a successful e-business. This includes all the tools and support you need to create your business in a way that will get it noticed, get visitors, and at the end of the day bring money in.
At the time of purchasing SBI!, I was slightly reluctant to pay my subscription, which I thought was a lot of money and I am quite a cautious person. However, I was determined at the very least to give it my best shot and try at least double my money that I invested by the end of a year.
So I followed the step-by-step instructions. I knew I wanted to build a Math website, as it was my area of expertise. With help and support from SBI! I built it up - slowly and steadily. It took me a long time to get it looking the way I wanted it to look, and to get the layout of my pages sorted. Then I started creating worksheets and building pages - one at a time. Visitors slowly started to arrive - at first only a few visits a day and then gradually increasing each month.
And I was surprised and incredibly pleased when at the end of my year, the investment paid me back more than five-fold. Not only that, but this year is proving to be a massive improvement on the last in terms of visits, visitors, page views and income!
Still the Math Salamanders continues to grow, slowly and steadily… In fact it has grown so three years down the line I am now working part-time and I split my work 50/50 with doing teaching and building my e-business.
It is a good balance for me between being in the classroom and keeping my teaching skills sharp, and developing my Math website and successful e-business.
It has allowed me to be much more flexible with my time and allowed me to spend time doing what I want and being able to spend much more time with my family.
So you have now had a chance to find out about my story. Now it's your turn!
Are you looking for a new challenge in your life?
Want to try something a bit different to earn some extra income?
Want to work from home in your own time, when you want, how you want, doing what you want?
Want to try something tried-and-tested with a money-back guarantee?
Then you need look no further than SBI!
I was incredibly lucky to have a friend who could show me how successful it was… I didn't really know how to start and build my site and did not have any experience. SBI! gave me all the tools and expertise I needed to create and build my site.
From what I have seen, there is no better way to build an e-business online.
All the help and support you need is at your fingertips provided free-of-charge once you join SBI!
My Math Salamanders website has had a huge positive impact in my life abd given me the freedom from a full-time job. A few years ago I would never have thought it would be possible to be in the position I am in now.
Good luck if you decide to take up the challenge!
Please note...
If you click one of the the links below to SBI! and purchase it, I stand to earn a commission.
The item does not cost you any more. This is called being an "affiliate."
That said, it is a product I have tried and found to be extremely rewarding both personally and financially. I know that by joining SBI! you have the potential to change the way you work and live your life.
The choice is yours!
Take a look at the case studies below to see some other ordinary people who have made lots of money from producing some great content on the web.
Your SBI! Adventure could begin here...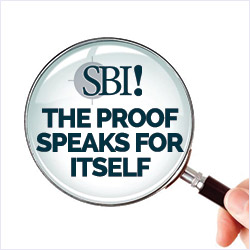 The Math Salamanders hope you enjoy using these free printable Math worksheets and all our other Math games and resources.
We welcome any comments about our site or worksheets on the Facebook comments box at the bottom of every page.